Setting Up Amazon Instant Video on Nintendo Wii and View it on TV

If you have a Nintendo Wii, you can enjoy video streaming using this console. Prime members can also watch thousands of movies and TV episodes at no additional cost.
Nintendo Wii also has Netflix, Hulu Plus, and YouTube aside from Amazon Instant Video. Amazon Instant Video is also available on other devices such as Apple's iPad, Sony PlayStation 3, Microsoft's Xbox 360, Roku streaming players, Amazon's Kindle Fire including HD, HDTVs, Blu-ray players, and other set-up devices.
Your Nintendo Wii must be connected to the internet to use Amazon Instant Video. If you haven't connected yet your wifi to your Wii, you may visit here: connect your Wii to a wired or wireless internet connection.
You can easily look for the Amazon Instant Video application on your Nintendo Wii by following the simple steps below:
1. Turn on your Wii and TV then open the "Wii Shop Channel" from the Wii's Menu and click "Start". Once you're on the Wii Shop Channel, simply click "Start".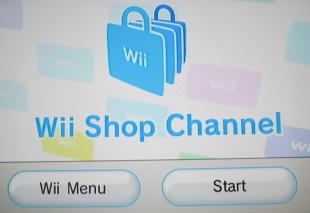 2. Choose Amazon Instant Video from the list of Nintendo Wii Channels, then choose the "Free 0 Wii Points" box in the download detail page.

3. Choose where you like the application to be downloaded (I recommend Wii System Memory) and then click the Wii System Memory Icon to confirm the download.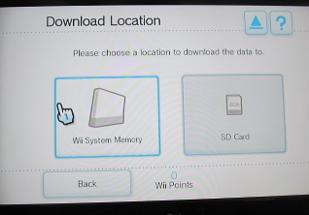 4. After you click the Wii System Memory Icon to confirm the download, a confirmation will show so simply opt for the "Yes" box so that the software will download to the Wii system memory.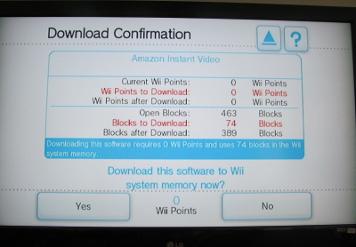 While the software is currently downloading to the Wii system memory, you'll be able to see this screen on your TV.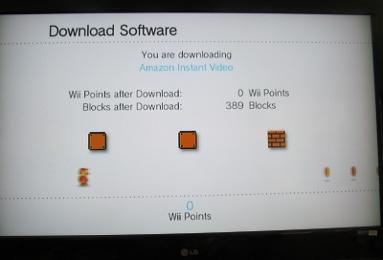 5. Click "Ok" to complete the download.
You can now view the "Amazon Instant Video" box in the Wii Menu on your TV screen.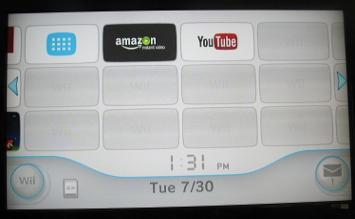 6. The next step is to register your Nintendo Wii with Amazon.com. In order to register, you need to link your Nintendo Wii to your Amazon.com account.
You can easily create one for free during the registration process if you don't have an Amazon.com account. If you already have an Amazon account, go to the "Internet Channel" from your Nintendo Wii through the TV screen then click "Start".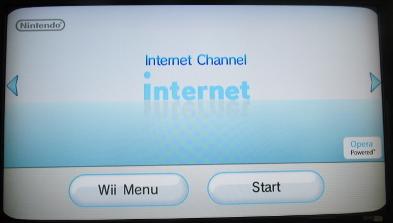 7. Click "www" once the "Start Page" will come out.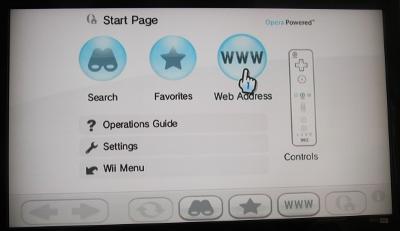 8. Type in "amazon.com" then click "Ok".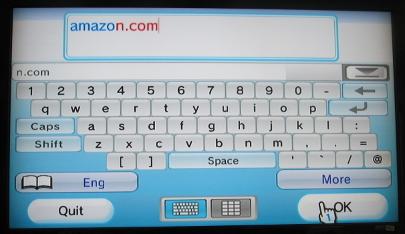 The Amazon website will open from the "Internet Channel" of your Wii TV screen.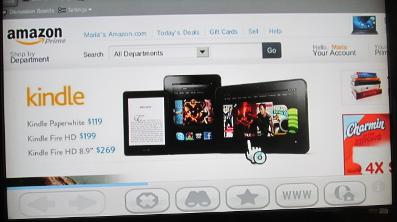 You will be required to enter your Amazon email address and your password.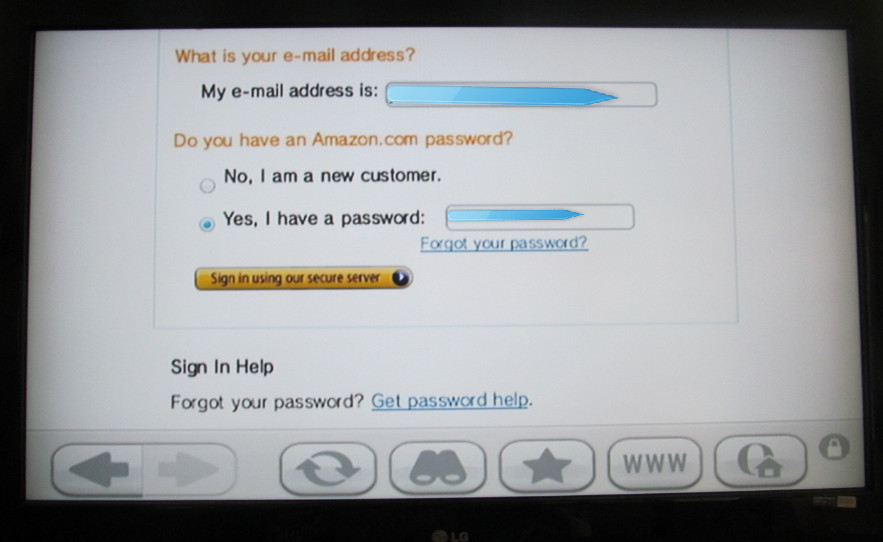 9. Go back to the "Amazon Instant Video" from the Nintendo Wii Menu through the TV screen then click on "Register Your Device".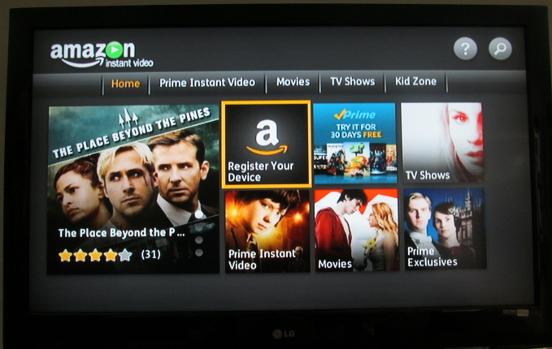 You will be able to see a 5-character code so take note of the code on the TV screen that you will use to complete your registration from a computer or tablet. (I just covered mine with flowers for privacy).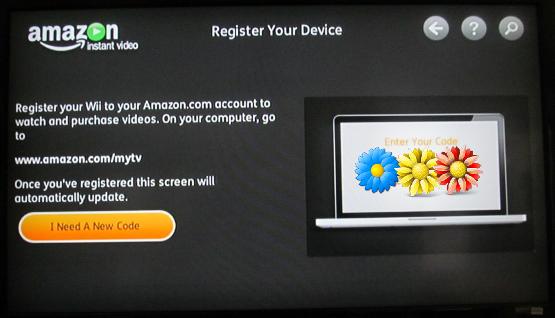 10. Proceed to the Registration page from your tablet or computer and complete your registration by entering the 5-character code that was displayed on your Wii.
11. Click the Amazon Instant Video icon on your Wii TV screen and start viewing your favorite movies and TV shows. Your Wii TV screen should now display a note saying that your device is successfully linked to your Amazon account. Select "Continue" and the app will display videos for you to stream.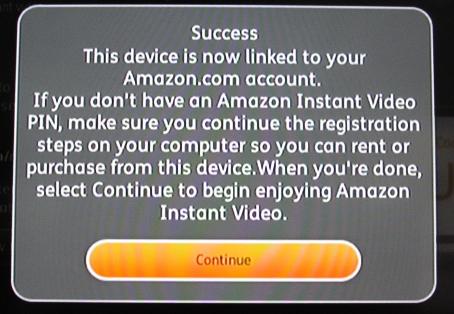 12. Go back to your computer or tablet and confirm your credit/debit card for your Amazon Instant Video purchases. Your name and address will also appear on this Payment Settings page and may update or modify your settings. These changes made will also apply to your future purchases.
13. Set up your "purchase PIN". Your purchase PIN is a 5-digit number that you need to select. Take note of this PIN that you had set up since this is important for all of your Amazon Instant Video purchase and rentals that made on compatible devices or TVs. The very same purchase PIN will be used for all devices or TVs and or devices that are registered with your Amazon account.
Below is the page that will show up after you're done setting up your 5-digit number PIN continue. Just click continue again to finish the Nintendo WII registration process.
You can open up the Amazon Instant Video application on your Wii and select "Your Video Library" in order to find and watch your purchased and rented videos. It's easy to browse the selection of Amazon Instant Video movies and TV shows on your Wii or shop online at the Amazon Instant Video Store if you want to find more videos to watch and buy. The nice thing about being an Amazon Prime member is that you can stream thousands of videos at no additional cost from all the listings located at "Prime Instant Video".
You may notice that the video quality from the Wii is not that crystal clear, even if you connect it to an HDTV. Some consumers has noticed that using an Xbox 360 or Roku might be more advantageous since Nintendo Will only supports SD with 480p video. The Nintendo Wii app is truly an added bonus if you like to watch Amazon Instant Video especially if you are a Prime Video subscriber.
Take note that all broadband-connected Wii consoles can already play videos from the Amazon Instant Video. In order for you to start watching, simply register your Wii with Amazon.com. As of this writing (8/2/2013), Amazon's Instant Video on Wii consoles is currently available in all 50 states of the U.S., District of Columbia, and Puerto Rico but is not available in the Virgin Islands.


*Coupon Sale Deals is not responsible for the content

of our third-party external web sites.