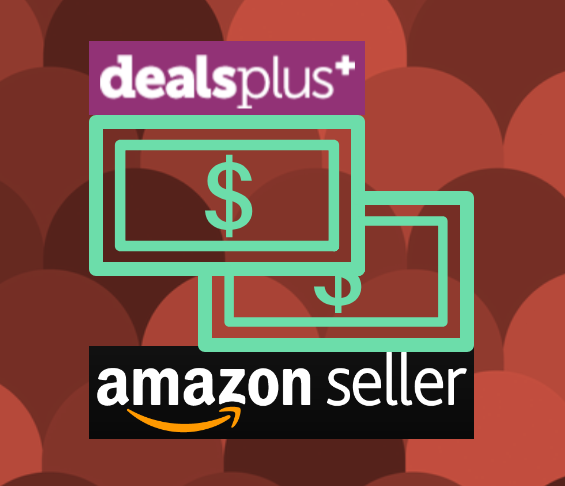 Dealsplus is Offering a New Direction for Amazon Sellers
DealsPlus is a popular user-generated social shopping website where users can easily find, share, and enjoy the best deals, sales and coupons available online and in stores. They are not a retail nor auction site and do not sell products. They simply help you search and share the best sales and bargains available and direct anyone to the retailer offering the particular deal or discount.
The DealsPlus community is excited to see more deals from Amazon sellers ever since they allow them to self-promote their products starting July 26, 2018. Amazon Sellers can already post their own deals on the DealsPlus website where so many potential buyers are seeking for good products at a great discount via coupons, sales and deals online.

All Amazon Sellers are welcome to create an account at Dealsplus and submit their deals, although with some conditions. First, under an Amazon seller's personal profile via "About Me", the account holder should indicate that he or she is an Amazon Seller, including the list of stores (names of Amazon Stores) that the seller represents. You can see this via Log-In then My Profile, hover towards Settings and you can find the About Me part on your account.
Second, an Amazon seller's submitted deals should contain a Clean Title and Description, Clear Image (Best if, 500 x 500) and Correct or Valid Promo Code. Never post a one-time use only code since this is highly prohibited from their website. It is important that as a seller, you need to provide the Correct Expiration Date and Dealsplus strongly recommends 5~10 days (15 days maximum). But the most important of all, the item or product that you are listing needs to have 4+ stars with 20-30 customer reviews. According to DealPlus, there is Only Exception to this rule, if there is a similar item or product within the same store that has a high number of positive reviews.
With this new direction, most Amazon sellers will remain as Level 1 users and this means that as a seller, he or she is only be allowed to submit two (2) deals per day. Each deal that an Amazon seller submits will require an admin approval for new and updated submissions before publication. In this way, Dealsplus will be able to check the items and products well that will be live on the website for the potential buyers who are seeking great deals and sales.
The positive news to this is that an Amazon seller can even become a Certified User (Level 2 and Up). DealsPlus admin will consider an Amazon Seller having a Certified User status if all rules are being followed for a minimum of three (3) months. The admins will continue to monitor as well as make account notes for any user's progress. If you become or already a Certified User, you need to follow new guidelines to maintain your status.
Take note that if there is something that is not followed, you as an Amazon seller, will receive either a Notification and a contact will be made with directions for improvement, or
a Warning where you will only get one warning. The Dealsplus community is a growing number of online deal hunters and bargain seekers who love to shop on the web so to be part of this big community, you need to follow certain rules in order that your products will have a bigger and wider audience.
You need to avoid receiving any Notification especially a Warning because if it happens again, your account status will drop down to Level 1 and if things still don't improve, your account may be suspended. Never create multiple accounts to submit more than two (2) deals per day or create multiple accounts just to vote and comment. Dealsplus is strict with their rules and not following any of them may lead to temporary or permanent account suspension. This is indeed good for the entire DealsPlus community and has a huge possibility to bring more users and competition for better products offering huge discounts.
DealsPlus is completely FREE to join and use and it's still offering the Money Makers program, where anyone can receive $20 for free just for signing up! If you know how to post good deals and coupons then you can begin earning money as a Money Maker at DealsPlus.com. Simply avoid creating a duplicate Money Maker account to earn more money, since your account will be canceled.
Credit: Dealsplus.com
DealsPlus "How To" Series on Posting Deals via YouTube Channel

Below is a link on YouTube Channel for Dealsplus How-To series. You can enjoy watching a step-by-step guide about posting a deal on DealsPlus site and much more.

DealsPlus "How To" Series on Posting Deals via YouTube Channel

Below is a link on YouTube Channel for Dealsplus How-To series. You can enjoy watching a step-by-step guide about posting a deal on DealsPlus site and much more.

Copyright Coupon Sale Deals