Saving 10% on Wayfair Purchase
Wayfair is a huge online shopping mall or website for various home products. They have almost everything if you want to shop for home, such as furniture, kitchen, bedroom, home decoration, tools, office furniture, bedding, lighting, outdoor furniture, bathroom, baby supplies, and so much more.
I had personally shop recently at their website and was given a 10% Wayfair promo code in addition to the furniture that was already "on sale". I was able to save with the Kid's Recliner Chair with a Cup on my first and recent order plus got the 3% cash back reward.
The first time I had opened the Wayfair website, there was a 10% welcome discount that popped out. I tried to provide my email address and they had automatically given me the said 10 percent discount coupon that I needed to copy and paste by the time that I was ready for checkout. Since I was hesitant to spend anything on that day, I had lost my 10% coupon through the web browser because I just closed everything and also accidentally deleted the 10% discount that Wayfair had sent me through my email address.
The following day, I was ready to buy the furniture for my daughter but I can no longer recover my lost 10% discount coupon. I always use 2 web browsers every time I'm online, so when I opened the other web browser, and tried to visit the Wayfair website, they had instantly given me a new welcome 10% coupon discount to my surprise. I decided that I had to submit my other email address to my new account at Wayfair prior purchasing the furniture which was the Kid's Recliner Chair with a Cup Holder that I still had in my cart when I opened my account. I was glad since they still accepted my new 10% coupon discount and I was able to buy and save money on the pink chair furniture that already had a discounted price.
Below were photos from the Mayfair website and the "colored pink recliner chair with a cup" was my recent purchase that had saved me some cash. My first choice was the Flash Furniture Contemporary Kid's Recliner Chair with Cup Holder with a List Price of $198.75 that became $87.09 in their website because it was already a discounted product plus you can still add the 10% discount that could have been about $79 but I changed it to the Flash Furniture Contemporary Kid's Vinyl Recliner Chair with Cup Holder with a List Price of $211.25 that became $90.04 plus the 10 percent discount so the total was only $81.04. I chose this furniture since it still has the "hot pink" color that my child really liked.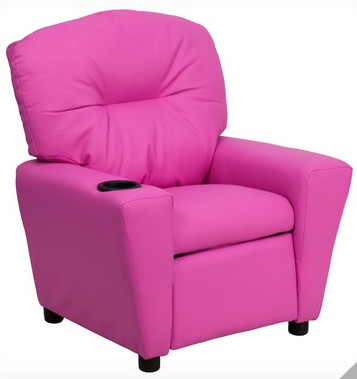 Below was my recent purchase from Mayfair that made me saved me some cash and I also had earned 3% cash back.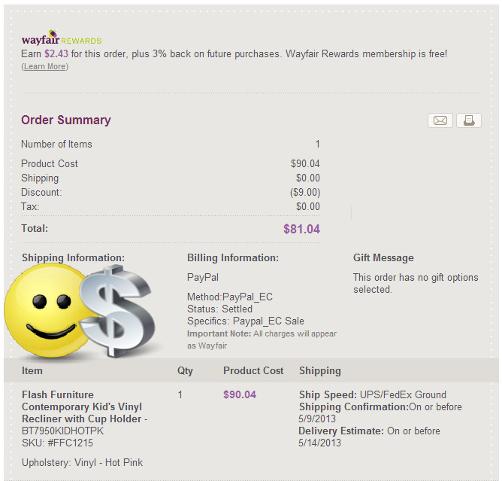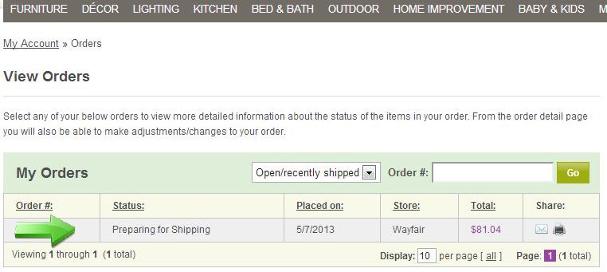 Wayfair also offers a Rewards Referral Program that will let you earn $10 for every friend that you refer. You can join through this link Wayfair Rewards Referral Link so that you can get the 10% cash back on your first order over $100 from Wayfair.com as well as the 3% cash back on your first order.
Kindly take note that qualifying purchases are defined as purchases over $100, where no Rewards-earning promo code has been used and orders containing Gift Certificate purchases are not eligible. There is also a maximum of 1 bonus that will be issued per household.
You can refer as many friends that you like by using your own unique referral link or via the online email form that Wayfair will give you. The basic membership in the Wayfair Rewards program is free. As a member, you can earn 10% cash back on your first purchase over $100 when you join the Wayfair Rewards program through a current member's referral link and you can also earn the 3% cash back on every purchase thereafter if you are still a member.
The rebates that you'll be earning will be applied toward your future purchase, and there is no product or item restriction. As of this date and time with regards to this article posting, the Wayfair shipping is free for any order over $49, and there is a $4.99 flat rate for orders $49 and under. You can also upgrade to Rewards Gold with a $20 annual membership fee that includes free shipping on all eligible items within their website.
Please take note that all rebates will be credited to your account within approximately 2 business days after the closing of every qualifying product bought or rewards-eligible purchase. Those prior purchases that you had were no longer eligible for referral credit and the credit will not be applied retroactively. You can redeem your rebates within 3 months from the date on which the rewards-eligible purchase was made.
Wayfair Rewards rebates will not be earned on gift certificate purchases. You need to follow their "Terms and Conditions" that they had posted through their website since violation is grounds for immediate termination of the "Referring Customer's Account" and deactivation of their "Customer's Personal Referral Link.
Shipping is free for orders over $49 at Wayfair. If you would like to join the Wayfair Rewards program, you can start referring your friends so that you can also start earning a $10 bonus for each person who makes their first purchase of $100 or more. In this way, your friends will also be glad to receive the 10% back on their first order over $100. Please take note that the 10% cash back credit will be given to customers who will enroll in Wayfair Rewards directly through this Wayfair Rewards Referral Link.
The distribution of rewards bonuses is also subject to moderation in cases of suspended fraud according to their website. If ever you have any questions that you need to ask, you only need to click the "Contact Us" that you can see on top or bottom of their website. They have real people who will chat with you with regards to any inquiry that needs clarification to any product that is found in their website or with the recent item that you had ordered.
Resource:
Mayfair Website